Waterproof Rechargeable LED Camping Lantern Flashlight 3-in-1 Portable Compact Camping Gear Mosquito ZapperFeature:
3 in 1 camping lantern -- Added flashlight mode and SOS white strobe mode with two classic lighting modes, which can meet your needs in different conditions. Built-in 2000mah lithium battery, lighting time up to 16 hours.
Camping Bug Zapper--Cobweb structure, 5 LED lights, 360 degrees lure mosquitoes providing a 16 x 16 foot mosquito free zone. Non-toxic and harmless, no fire hazard, it is a big helper for camping, night fishing and open-air party.
Compact and Portable -- This mosquito zapper lamp has only 240g and does not need to take up too much space. The concealed hook design allows the mosquito lamp to be placed on a flat surface and hung on a tent or branch.
Waterproof and Noise-free -- More powerful waterproof grade IP67, no need to worry about it will damage when it rains. You can rinse it directly with tap water and keep it clean. No noise, give you a quiet night and a sweet dream.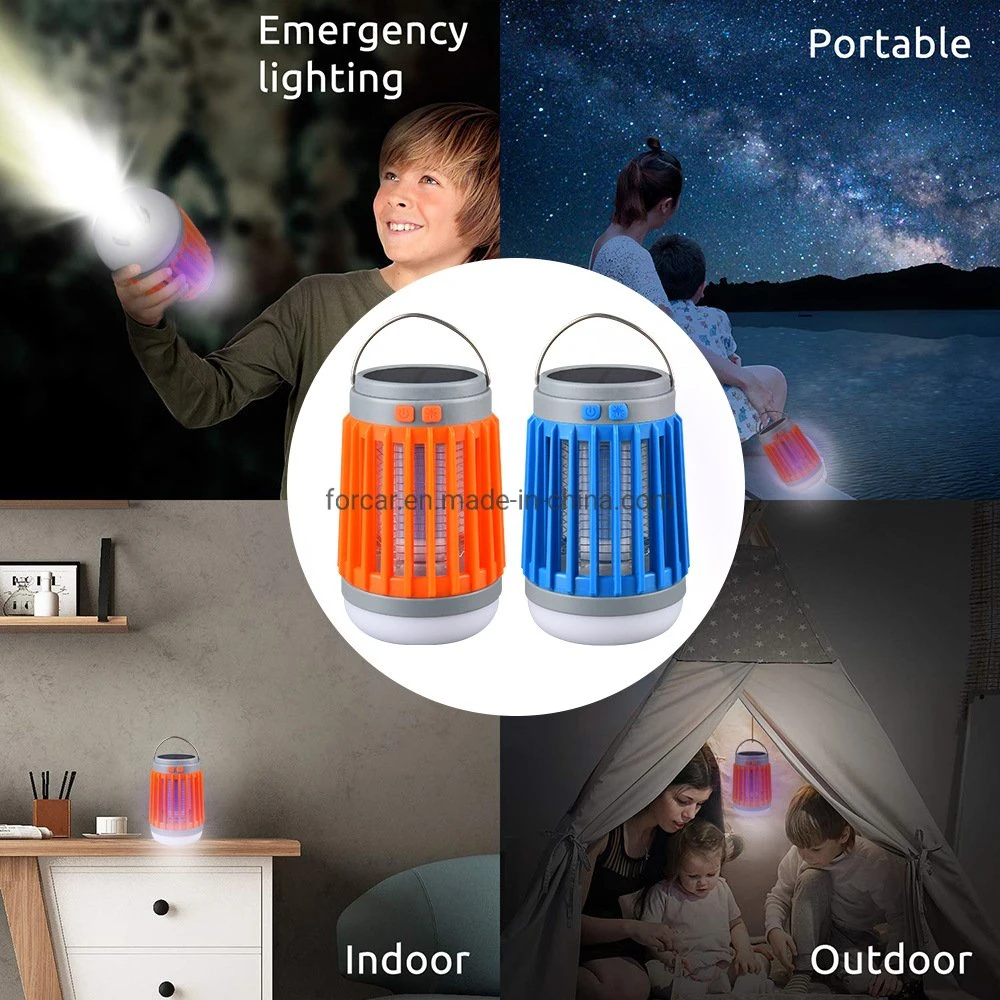 How to use it?
-Mosquito zapper: Press the 'mosquito lamp' Switch to turn on/off.
Turn on the mosquito lamp switch and place the lamp in a completely dark environment.
-Lantern: Press the 'Lantern' switch to shift lighting mode, from 300LM flashlight--320LM SOS white strobe--350LM lighting--100LM lighting--Input
-Charge: Open the button of input, Link USB charging line. The light is red when charging, the light is green when fully charged.
-Clean: Close the button of input, then clean the mosquito lamp by water directly.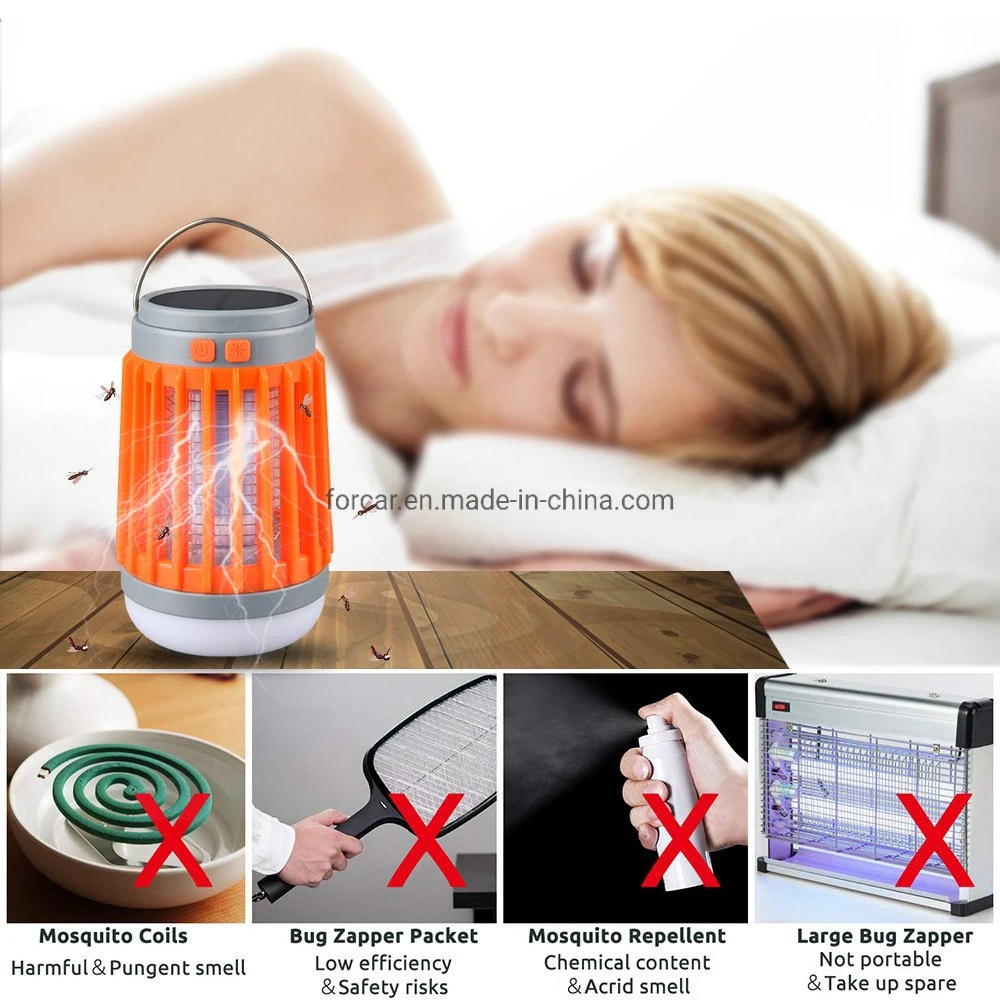 Specification:
Material: ABS
Shell color: green, yellow, gray
Power: built-in 18650 rechargeable battery
UV wavelength: 360-400NM
Optional light mode: strong light / low light / ultraviolet mosquito killer
Size: 13.3cm x 7.3cm (height x diameter)
Weight: 230 grams
The package includes:
1 LED mosquito killer