Welcome to our website! Please enjoy your time.

China RongKai Group- Monca Bicycle has more than 12 years in producing electric bikes and electric bike kits. During the 12 years, our company had met many matters. These matters help our company continuous growth and strong. Today, we own rich experiences in the Export Business and we will provide Complete Solutions to You.

These items are the electric bike conversion kits. It can make your bicycle to electric bicycle very easily!
Any need, contact to us freely!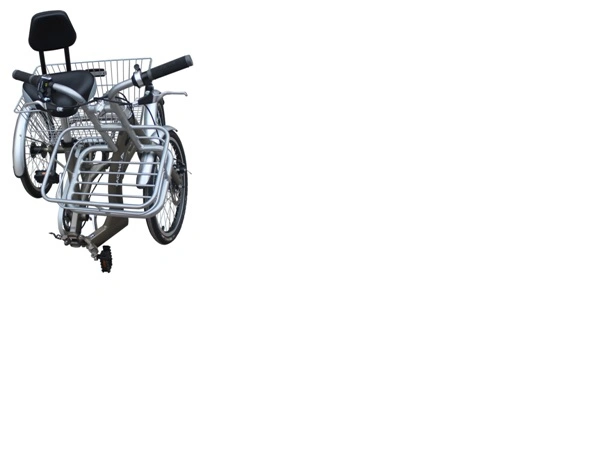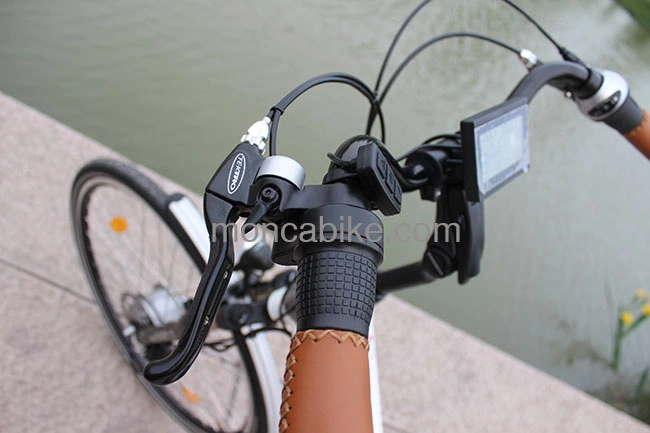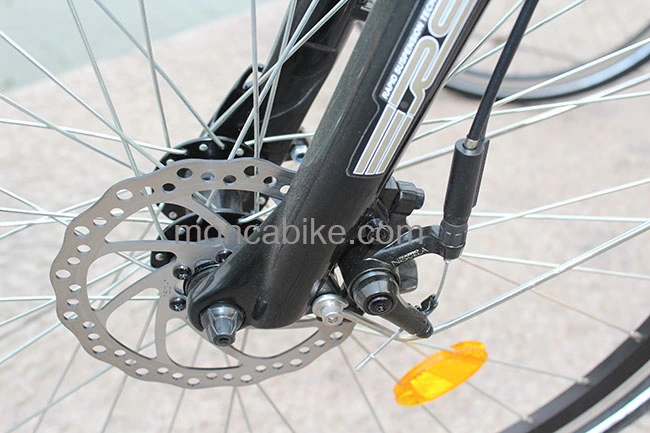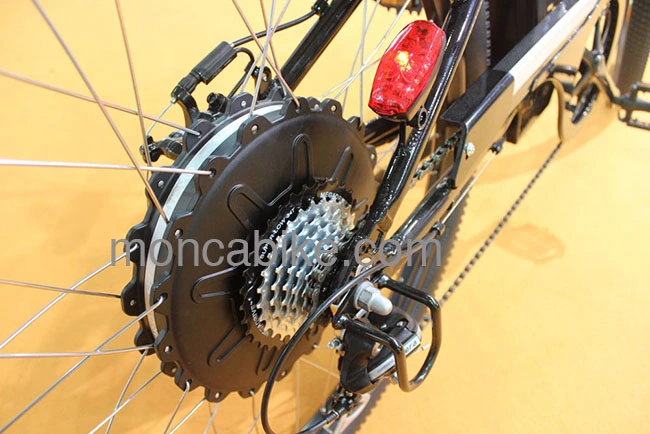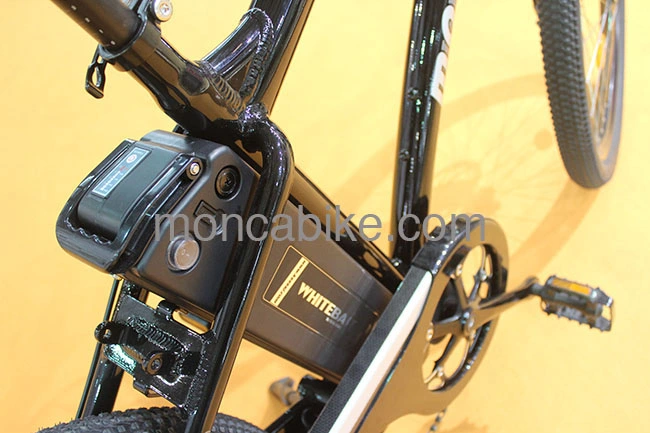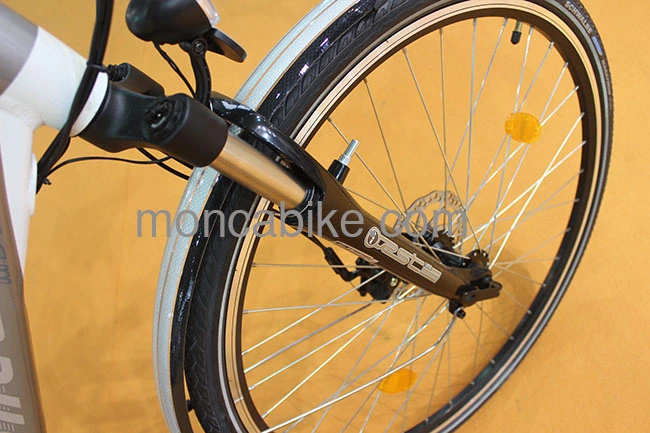 Features:
1.Easy and simple to handle
2.Integration of internal controller and torque sensor
3.Compact size and decent shape
4.Special installation pieces connects with bicycle frame
5.Safe,reliable and excellent performance
6.Powerful,stronger climbing capability
No.

Item

Description

1

Controller

(24v-36v) Rated Power: 350W, Sine wave Super low noise, 1:1 PAS Mode and Pure Electric Run Mode.

2

Motor

(24v-36v) 350w front motor; V brake High Speed Brushless Gear DC hub motor

3

Main Line

9 core waterproof lines

4

Speed Sensor

Double hall sensor 10 magnets

5

Brake lever

Full alloy brake lever

6

Display

LCD display instrument, Battery; Light Switch, Push aided,Timer,Assist gear,Average/Max speed,Push aided,Range

7

Front Light

LED front bike light ,Approvals TPL;K;BS (White)

8

Back Light

LED. Approvals TPL;K;BS (Red) (Available)

9

Throttle

Hall voltage: Hall 1-4v or 4-1v or 0-5v or 5-0v;
Product structure: with finger moving

10

Battery

36V10A Frog case Lithium-ion battery with smart charger
Max speed: 25km/h.or 32km/h
Max loading: 120kgs.
All wheel sets is available
Freewheel is also available
Pls confirm the following questions before place an order:
1. Front wheel kits or Rear Wheel kits?
2. Size, Voltage, Wattage, Speed Requirements?
3. Brake system, V brake, disc brake or laura brake?
4. What kind of battery?
5.Throttle:Twist or Thumb Throttle
6.Display:LCD/LED
We will try our best to meet your request.